Securing the Park Church as a community venue will take a few steps, but we can do it.
Step 1: Pool investment resources via an REIC
Using the power of an investment cooperative, we can pool small investments in order to aggregate capital funds to purchase the Park Church.
These investments will secure a financial stake in the property, tied to the operations of CommonPlace as described below. Minimum holding periods and targeted returns will be established in the offering documents. Prospective investors will be eligible to participate in the offering by joining as a member of the NYC REIC.  
Step 2: PURCHASE THE PARK CHURCH
Buying the church means that the community, as embodied in this REIC, holds control of this critical asset in perpetuity. 
As such, buying the property allows the people of Greenpoint itself to have a say in what they want for their own community, with this asset as their voice. 
As a real-estate asset, the church may become subject of a sale at some point in the future. This sale will be subject to the approval of the NYC REIC, which, as a non-profit, is subject to a state-brokered approval process, as per law.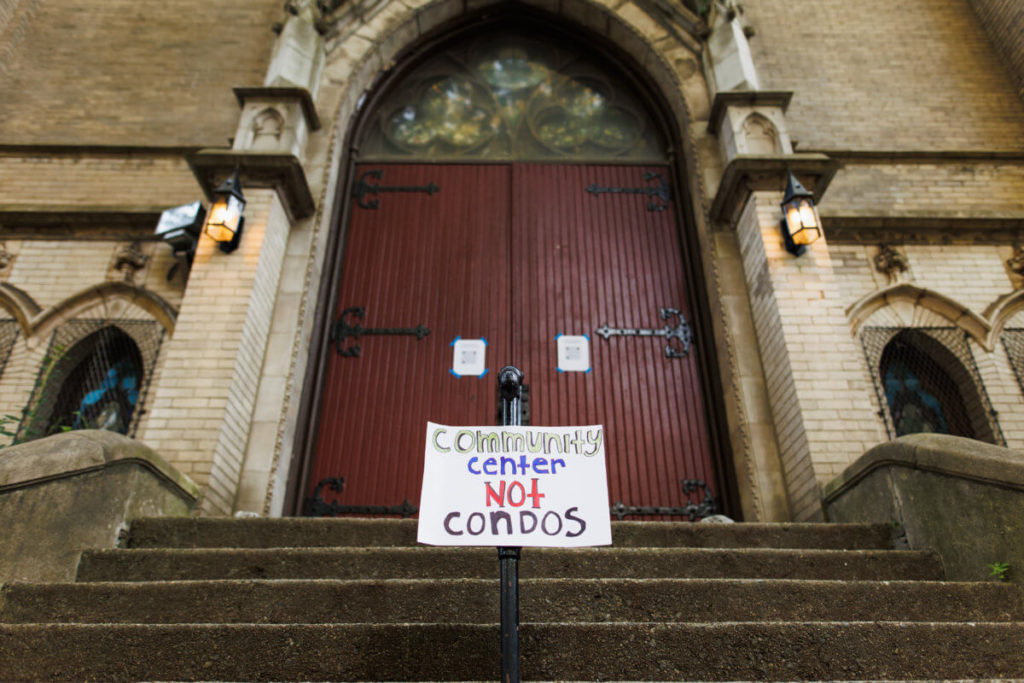 Step 3: PROGRAM THE SPACE VIA COMMONPLACe
Following this purchase, CommonPlace, a nonprofit organization, will then program and operate 129 Russell St as a community center, for the people of Greenpoint and Beyond.
This structure allows for CommonPlace to focus on the delivery of program and community events, and provides maximum flexibility for corporate, non-profit, and civic partnerships.